Our Community
The MED Sustainable Tourism Community
Tourism sector is amongst the highest income generators in the Mediterranean. Leisure related activities make tourism a leading economic sector in terms of gross value added and employment. Tourism contributes directly to regional economies with sectoral synergies and strong multiplying effects.
Despite its economic and social importance, tourism development is exerting undue pressures on natural and built environment. These pressures may threaten the quality of life of local populations, degrade the tourism assets and, by consequence, affect negatively future tourism developments. Exploiting the full potential of tourism requires an innovative approach and sustainable basis. Therefore, effective strategies and targeted integrated actions should be developed and implemented across the Mediterranean region.
Our aim is to study, test and capitalise innovative instruments and actions towards the enhancement of tourism sustainability in the Mediterranean.
With this common objective, 17 Modular Projects (MPs) are implemented under the Interreg Med Sustainable Tourism Community.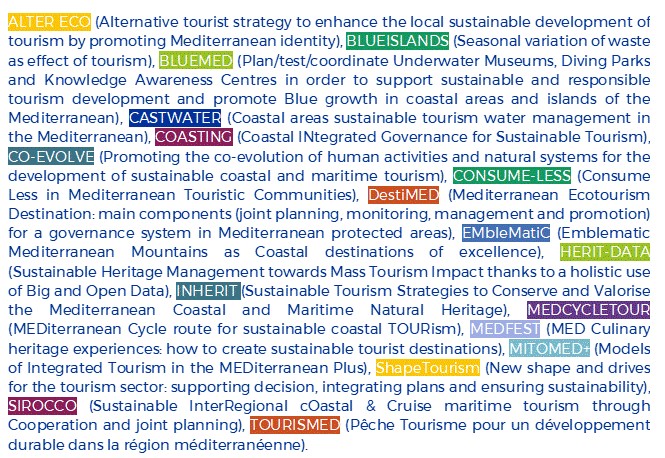 0 result found for your research.